Lok Reinach U18 spielt um Aufstieg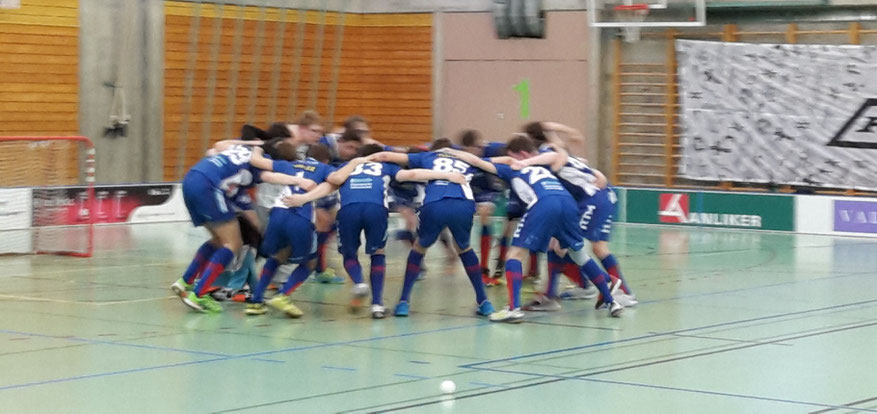 Heute ging es in die Gruppenphase im Aufstiegsturnier für die U18-B. Trotz einigen Fehlentscheiden des Schiedsrichters konnte der Gruppensieg errungen werden, auch Dank der Aushilfe der Kollegen von der U16. Gegen den UHC Elch konnten sie ihr gewohntes Kombinationsspiel aufbauen und gewannen kontrolliert mit 5:2. Man of the Match mit zwei Toren war Fabian Moser, der von einer Schulterverletzung zurückgekehrt ist. Schliesslich folgte ein kämpferisches 1:1 gegen die Bern Capitals womit der Gruppensieg feststand.
Spiel 1: Lok Reinach - UHC Elch 5:2
Spiel 2: Lok Reinach - Bern Capitals 1:1
Morgen geht es weiter, es muss mindestens ein Sieg in zwei Spielen her um nächste Saion in der U18-B zu spielen.