The grown vegetables are in shape, me too!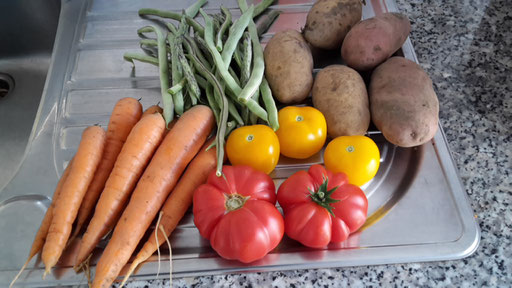 It's mid-august and the first vegetables are mature and ready to eat. You can't do a lot, just wait and let them grow. In running it's in this sense the same. You need time to reach the next level, to mature, to get experience.
So far after the Engadin-trip I've continued with my training routine, doing now between 70km  to max. 90km a week. I've switched from fast, short repetitons (200m, 300m, 400m) with long brakes in June to longer intervals and threshold training. This should be ideal for 10km to Half-Marathon, as it increases endurance and aerobic power. Also, I  restructured the arrangement of my quality sessions (this means interval/threshold training) during the week. I'm still doing three quality sessions per week, one of them a long Run between 20km-25km at the weekend. However, instead of a Long Run on Sunday and interval training on Monday and Wednesday I'm doing the Long Run on Saturday, the other two fast sessions on Monday and Thursday. This gives me more time in between to recover.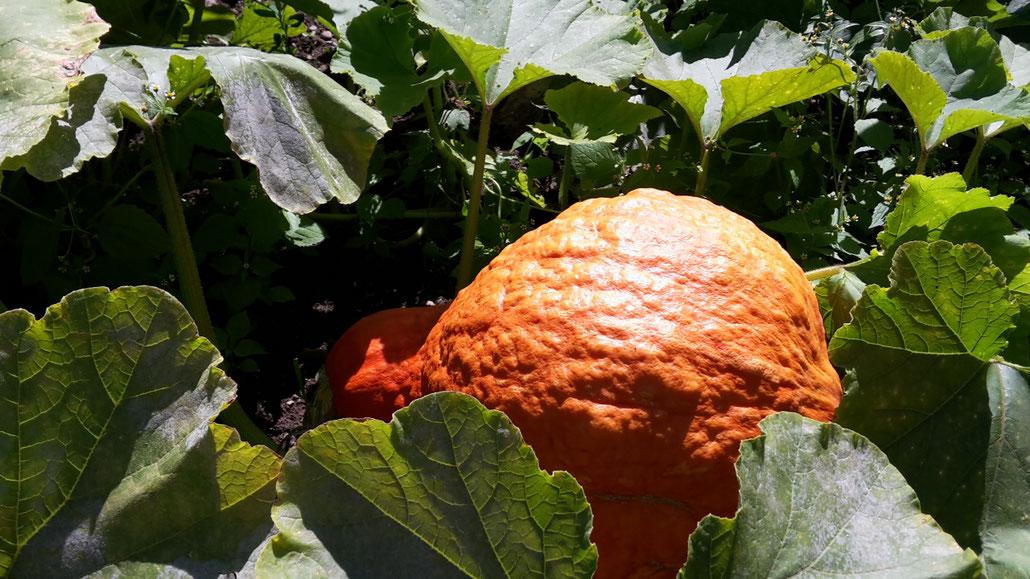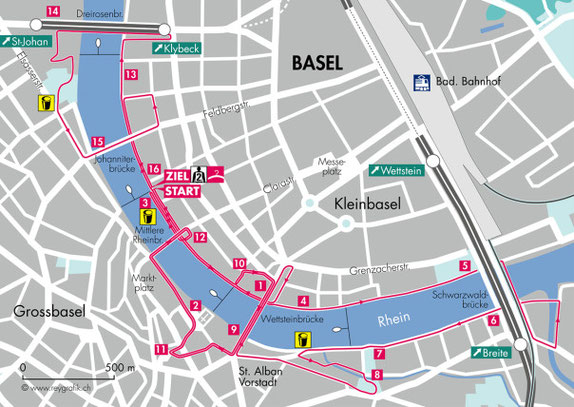 What will be the next running event? I'm looking forward to run my first time the Basler Bruggelauf, a 10Mile Run. It will also be the first time running for BRC. I will cross the Rhein several times, in fact, eight times to be precise!! Across the "Dreirosenbrücke", "Johanniterbrücke", "Mittlere Brücke",  "Wettsteinbrücke", "Schwarzwaldbrücke". It would be interesting to know, how many times I've crossed all these bridges during my four years in Basel.
Next targets will be a fast 10km and maybe a Half Marathon in September.  I'm definitely back and would predict a time between 55min-56min for this 16.1km-course.