Main Season Races
In the next six weeks, I would like to complete several races. During the summer it still was not clear which ones I can head for, but the main event will be a Half Marathon. 
Legs are ready, the calendar is filled completely. So no hard training anymore, races will be hard enough! And recovery must be scheduled as Training too I once read, as the whole improvement process takes part during this phase.
Now, this is how my calendar looks like: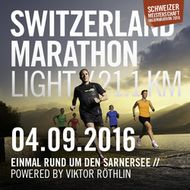 September 4th
A flat Course on Asphalt around the Lake Sarnen. The Host of the Half-Marathon Championship Switzerland for this year. Organized by the legendary Viktor "Vik" Röthlin.  
But for me only a fast 10k, as I will run my Half-Marathon later. Therefore hoping for a new PB.
---

September 8th
Invitation to the Company-Run Finale in Zurich. A short 6k-course around the city. Together with colleagues from the former employer. 
---
September 17th
My Season Main Race, the Greifenseelauf. An almost flat Half-Marathon alternating on gravel and asphalt. My debut for this well-known Half-Marathon with lots of Runners. There I try to reach my Nice goal-time of 1:13:xx. 
---

September 25th
Again, I will do the marathon. But this time in a team relay together with runners from BRC. Let's see how we're doing, definitely going to be fun.
---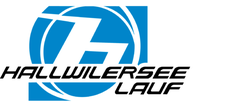 October 15th
After the victory over the short distance last year, I received an invitation and subscribed for the 10k. It will be a new course route I already know from training runs.