My Personal Throwback 2016
Big Steps Forward
2016 has been an exciting year with many highlights. Overall I completed 19 official races and set a total of 8 new Personal Best. I had also Downs with my first injury in April, which was leading to new training and regeneration approaches. In good memories will stay some great race trips to Split, to Freiburg, to Nice (as spectator) and this autumn to Valencia. The two training camps in Mallorca/winter and Engadin/summer were definitely worth it. Personally, I had to arrange the difficult move from Basel to Zurich, which is completed now. Overall a very successful year as I could not have imagined better.
Month by month.
January - Getting Warm
I started the year very motivated. The reason was my main target, the Half marathon in Nice, in April. Initially, my target time lied around 1:15-1:16. The main focus was to increase km and get enough strength with hill runs. I finished at the tough Snow Run in Arosa, a trail up to the Rothorn on snow. At the end of January, I did not train for a whole week because a sinus infection knocked me out. One week later I still was in a bad shape and completed the Leimentaler Lauf (I maybe shouldn't) 20 seconds slower than the year before, which was still enough for 1st place in the category M20. After all, the illness had no impact at all to my later performance.
February - Mallorca and Split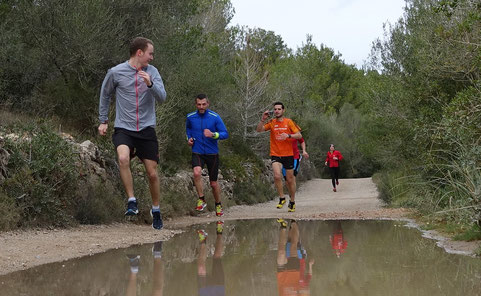 In February I tarted following the training plan from Rainer. A highlight was the training camp in Mallorca, organised from Luc and Rainer. There we did a total of 160km (60km more than my maximum I ever run in one week), beautiful runs on the coast in good company.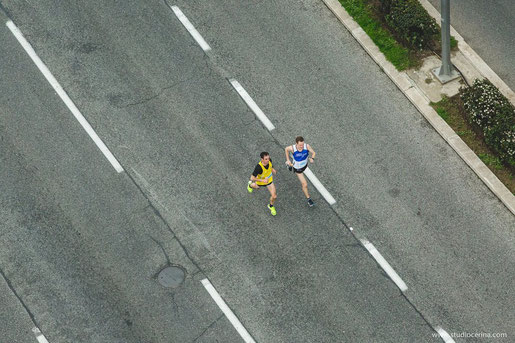 After a regenerative week, I did a short trip to Split/Croatia and finished 6th in the Splitski Polumarathon (21.1km) where you run through the stadium of Hajduk Split. The time of 1:16:02 through the hilly course was a new PB and I reset my target time for Nice to sub1:14. This was the first time ever, I travelled alone.
Picture: running together with Danilo from Slovenia, talking about Croatia, Switzerland, FC Basel etc.
March - In Top-Form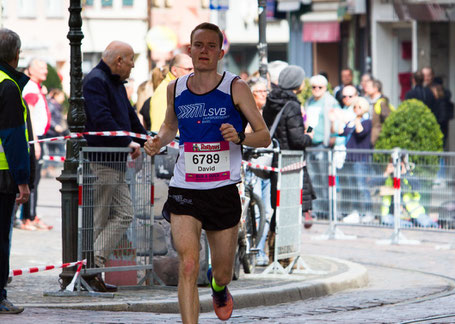 March was the toughest month in terms of training load. Also, the competitions I did, were done without tapering (according to the plan). A faught which emerged later on. My body was in exeptional shape with two new PB's over 10k Grüttlauf Lörrach 33:23/3th place overall and Freiburg Halbmarathon 1:14:23/9th place overall. The Freiburg Halbmarathon was my last competition in the jersey of LSVB.
April - First Blog Entry, First Injury
May - Physio
In May I started physiotherapy and after few sessions, I seemed to recover well. In the first club-training, I escorted the runners by bike. Two weeks after Nice I re-started basic training and finished a local mountain run over 5.9km (6th overall) as well as being pacemaker at the Sempacherseelauf. The pacemaker-job was a nice experience, definitely something to do a second time. You can enjoy the atmosphere of a whole race, you can guide runners to their targets and have extra-goodies and a nice training run for free!
June - On the Track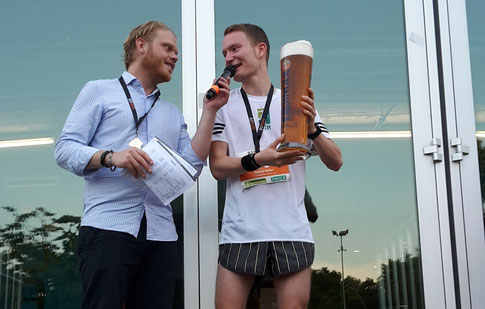 The training load in June was still low and I focussed more on short repetitions and intervals on the track guided by Fritz from the LZNW. In June I run the Firmenlauf Basel (5.6km) was 2nd overall and 1st with the company. As preparation for this, I did the Donation Run "Children's Walk" (3.9km/1st overall). And finally my first track competition: 3000m at the Schachen Cup in Brugg (C-Meeting/2nd overall) in a time of 09:24.
July - Recovery from Work and Preparation in the Mountains
Finally I was looking forward to my holidays in July! Three weeks, where half of it I spent in the Swiss mountains in Bever and Pontresina together with Corinne. There we also saw/met athletes preparing for the Olympics in Rio. For instance marathon runners Maya Neuenschwander and Christian Krähenbühl, or the Triathlete Nicola Spirig. It was great to enjoy the nature and be outside every day, no matter if it was snowing, raining, or the sun was shining.
August - Moving to a New Workplace and House
September - Reaching my Nice Target on Swiss Soil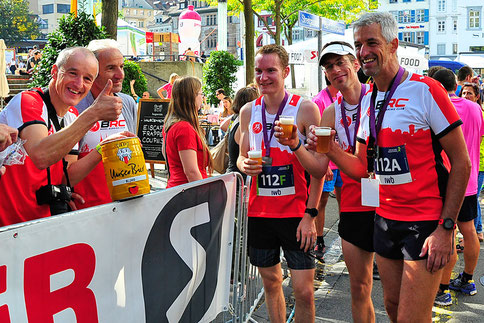 All competitions in this Summer/Autumn were done with sufficient tapering and recovery. Also, I did not focus on one specific race, but rather taking race by race. In September I successfully completed the 10km in Sarnen in a time of 33:24 (3rd overall), which was my desired PB over 10km in Pace of 3:20. Two weeks later I finished in 1:13:39 at the Greifenseelauf (18th overall), thus finally reaching my dream time from Nice !! With two more races, a total of 4, in this month I did not make one fast Training! All I did was recovering/tapering (hence no fast training needed). The the other races were the Relay with BRC (Rainer Hauch, Michel Wigger, Matthias Kunz, Colin Braginsky) with a great victory! And the Firmenlauf Finale in Zurich for Roche (2nd overall).
October - Running Break
In October I did the Conconi-test in Zug, to examine were the Lactate Threshold Pace lies. The test results revealed a threshold pace of 03:26, which correlated with my results in September. As it is described that you should be able to maintain this Pace over a time of one hour. I resumed with the fast training for two weeks to finally run the 10km at the Hallwilerseelauf (33:09/7th overall). I already was worn out (mentally) and final went into my (this time planned) training break.
November - Starting Training at TV Oerlikon and Valencia Trip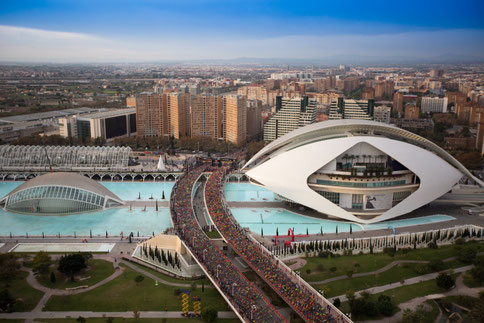 Thanks to Fritz I got into contact with Oliver Ruben, the coach from the TV Oerlikon. Because of my move, I had to look for other training occasions near Zurich. So I joined Oliver's Long Distance Group after the break. With some colleagues from BRC I went to the Valencia marathon. Me being the only one running the 10km, not the marathon. As I was not prepared, I had no target at all. Just wanted to enjoy the race and give my best. Finally, I got a new PB with 33:10 (36th overall) and was super-happy!
December - End of the Year
In the last month, nothing special happened besides a lot of Fondue, Raclette, Chocolate. I created my Training plan for Nice17 with a total of 4 cycles and looking forward to a new year!