BRC Training Camp in Mallorca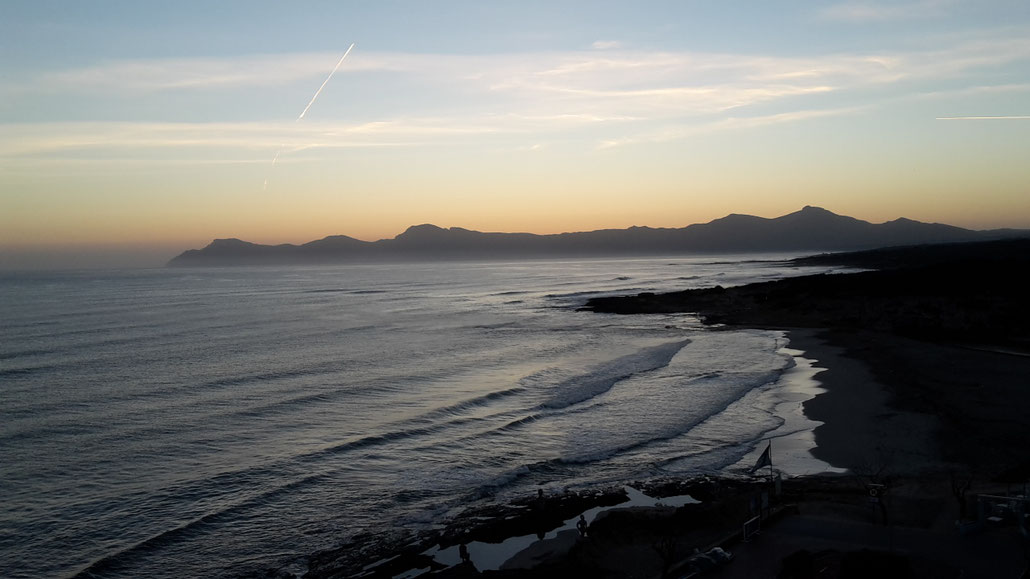 Normally people, especially the young ones, visit Mallorca for other causes. ¨For drinking and party...
as I did at the age of eighteen when our school class finished the final exams.Now it has been my third time after last year, visiting the biggest of the Balearic island in Spain. Indeed, the inhabitants don't seem that much Spanish as they have their own flag and language; Mallorquin. In winter there is few party tourism, more cycling and some runners who profit from the mild climate.From the hotel Ferrer, we had a beautiful view over the sea. Every morning we got woken up by the rising sun, what a pleasure!
Naturally, we did not make "normal" holidays because it was a training camp. This means daily two exercises, ranging from trail runs to running drills to strength exercises. Typically with one longer run on morning or in the afternoon. Perfectly organized, we had a bus driver service, food station and other luxuries you normally don't have. This included a nice spa, with sauna, jets and ice bath. Because we booked all-inclusive, we even didn't have to care about cooking. With a perfect organization you could focus on what live matters: spending time with colleagues, fun and running.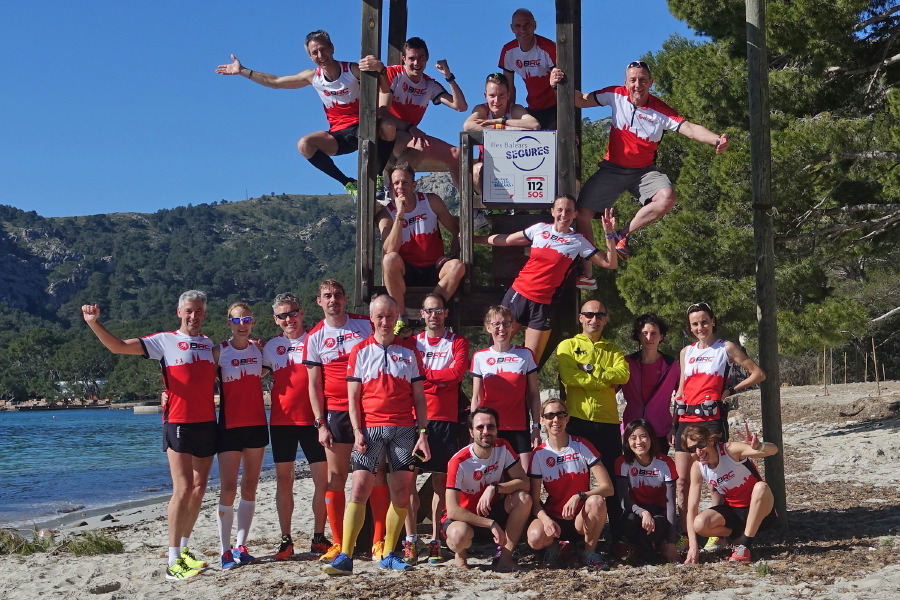 The conditions led to the optimal training environment. With enough sleep and recovery, all were able to do more and also more intensive than they usually would. Especially when your doing it awesome group of runners from your club. Recently we have some enthusiastic movie makers as well as photographers. Therefore a lot of material came together over the week, almost every evening we enjoyed watching the daily slide-show with a drink from the bar.
One of the first so-called quality session has been three times 4000m interval on Sunday 26th of February. It was an interesting loop in the national park near the hotel. With the power from the sun and the smell of the sea, I was able to run some fast times, giving it a good start.
On Monday 27th of February, all of us enjoyed an interesting trail run. The following day we did the most taff training in my opinion: A Tempo run followed by 1000m intervals. After with empty legs, I was glad to take an icebath back at the hotel and some refreshments.
Thanks to Martina we had the joy to run with Toni Pena, a prior marathon runner at Olympia for Spain with a personal record of 2:07. Again, blue sky, as usual, we run across the sea to the end of a peninsula named Cap Formentor on Wednesday 1st of March. There we enjoyed the view from the beacon. Again, one of the most beautiful runs.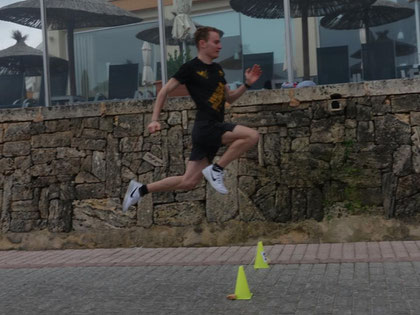 On Friday, 3rd of March, we did a Long Run from Can Picafort to Muro. Last year I got lost in the small alleys in Muro and couldn't find the right exit. Well-equipped with a card it went better this year. After slow first 10km, I added another fast 23km and finally hit an overall-pace from under four min/km. A slow, last run on the beach the day after and we flight back to Switzerland, sadly. But it was a nice experience and I try to keep them in mind, all the good memories, for days where I need to struggle, especially thinking about the half-marathon in Koper!