Why I love Training Races so much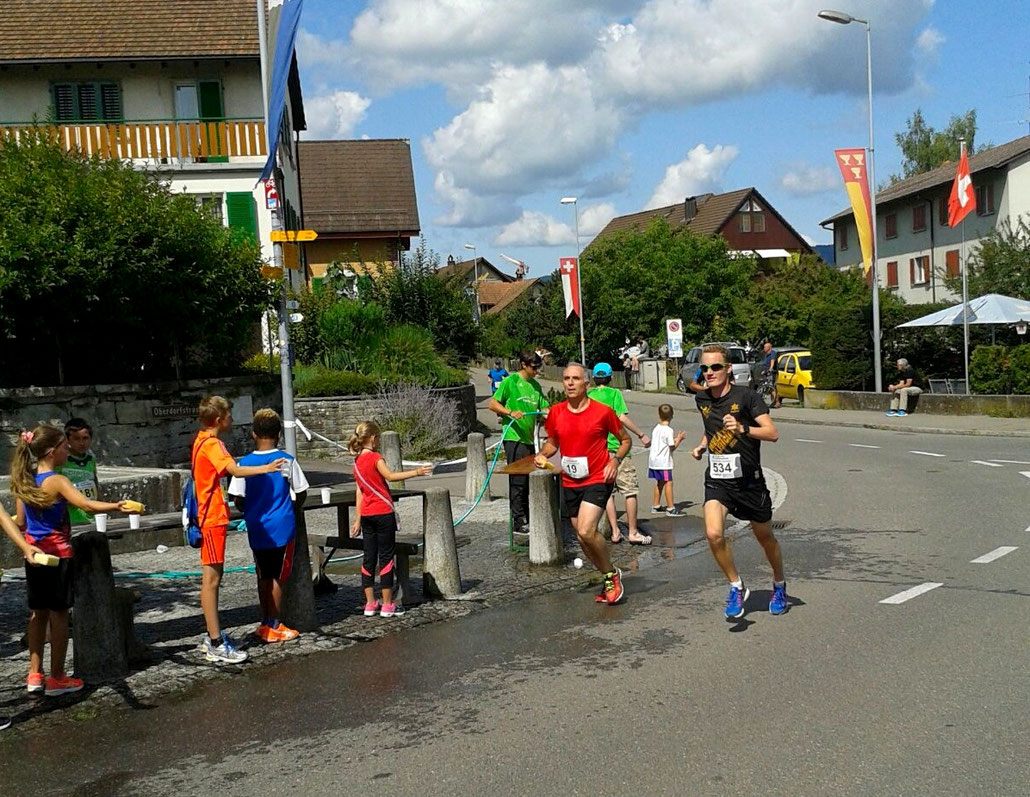 I did it again! Another weekend, another training race. This time I finished the Staufberglauf, a flat road race over four 2km-laps. Instead of a 25km long run I did a 17km run, before getting to the starting line. The following 8km were intended to be fast but not too fast, in order to simulate the Half-marathon feeling. So my goal was to have fun, be relaxed and run more or less at a constant pace.
If you do this on your own, it is definitely not going to be easy. But with the crowd and the other runners, it is way more relaxing for your mind to cope with it. You are in a race, but you know, there is always one or more gear you are capable to put in.  On the first round I chatted with another runner I met previously on another occasion. Therefore the start was slower than usual, helping you to save energy and your muscles and body system to warm up properly. This would not be the case in a "real" race, where the first km most of the time is too fast until we get the right "in-the-zone" tempo feeling. The leading guys were already gone, so I had the time on the two next rounds to focus on my body and I managed to maintain a constant fast but pleasant pace. As I would not have expected the km's just went through and my feeling stayed very good. Then, on the last round, I saw the guy placed 2nd in front of me and I immediately recognized him. He was the one I lost to at Lenzburger Lauf in May. People were shouting you'll get him, you'll get him. He's slowing down. As I still had plenty of energy I had no problem to approach him. It even would have been possible to overtake him. However, I decided to stick more or less closely behind him, giving him the feeling to be save. In the really last moment, 50m before the Finish I surged forward with a very fast sprint. Probably he seemed surpised, he responded with a sprint too - no chance. My legs were still fresh and an all-out sprint is unbeatable, since the reaction time, valuable fractions of seconds needs to be taken into account. My overall pace of 03:16 was an astonishing 3sec faster than my 10k-PB Pace of 03:19 from last autumn, so with adding another lap, this would have resulted in a new PB!
The following week I had another three important exercises. Without the race-feeling it may is harder to keep motivated to push. Since I am in top-shape and I have a clear goal in mind it works too. Not every training can be a race, but sometimes it can help to give you a confidence-boost. As long as it is done in special occasion and not as weekly routine.
Newspaper Online Article: Aargauer Zeitung, 20.08.2017