English Podcasts en route
During my travel between the cities I sometimes enjoy listening to a podcast. Recently I discovered some interesting series about the topic running. Some of my favorite podcast providers are listened below:
Run to the Top - from runnersconnect

The series covers weekly interviews with experts in the field of running training, nutrition, health, outstanding personalities or other related topics.
You can chose from a broad spectrum and it is my favorite podcast for runners. The podcast is called "Run to the Top" and hosted by Sinead Haughey (previously Tina Muir). It is possible to stream it, directly download it on the web page or listen on iTunes or Stitcher.
Endurance Junkie Podcast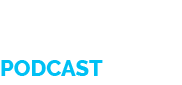 Honestly, so far I have only listened to two podcasts: the one with Zane Robertson, and sleeping expert Nick Littlehales. The rock intro is really nice, in case of the interviewer's voice it needs some time to get used to it. The podcast is hosted by Peter Bree which talks to people from the field of running and triathlon. You can listen on Spotify, Stitcher, Itunes, stream it on the web browser or download a mp3.
The Coach Jenny Show