The city, the logo and its background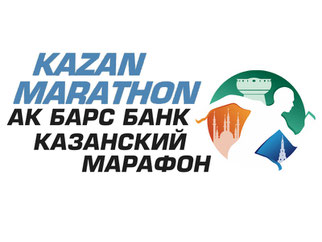 A lot of paperwork had to be done the last two months but now we are ready for our trip to the Kazan Marathon in Russia. I am looking forward to the racing atmosphere itself as well as to get to knew a new city, culture and people. Kazan  (Russian Каза́нь; Tatarian Казан) is located southeast of Moscow at the river. The city itself is described as Russia's third capital (after Moscow and St. Petersburg), a melting pot between ethnical Russians and the Tatars, former nomads. The multi-ethical aspect is probably best described by the Kazan "bowl", the civil registry office which is implemented into the logo of the marathon. The other part of the logo represents famous religious buildings. Inside the historical Bastille from the middle age there is a Tatar mosque which was rebuilt in 2005 and sits directly next to a Russian orthodox church. This played a crucial role after the fall of UdSSR, as public religion returned  and the integration of the Muslim Tatar into multinational Russia was enhanced.
The marathon - race and preparation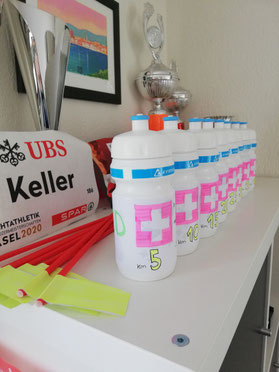 The marathon starts on Sunday May 2nd,  8:00 local time (7:00 CET) together with Half-marathon and 10k. The course is flat and fast, there are some bridges and U-turns, but from the video footage this should not be of any concern since there are three-lanes on the roads. It will be crucial to find yourself in a good, stable group, not disturb yourself by the 10k/Half-marathon runners and to be ready at the drinking stations. Since my last racing experience was from September last year I have to pay attention to not start too fast. Especially difficult has been this early spring, as I am lacking most of the specific preparation phase. Unfortunatley my legs (solely legs) felt extremly tired for around 5 weeks and I was only able to do two easy runs a week, which felt miserably. Also recovery was out of the window all of a sudden. Luckily just in time, three weeks out of the race the legs returned and I was able to at least rebuild the running muscles. A blood test revealed that everything is fine now, so either it was some kind of over-training  or lacking of nutrients (e.g. iron) as I then started to supplement iron during that period. On the one hand I still have some fitness from an incredible good winter training, on the other hand I lost quite a bit of fitness and also the feeling for a proper pace. Together with my coach we now decided that I start a bit more conservative (just under 3:30min/km pace) and in an ideal case, be able to run a negative split and PB. If it does not work out, at least I tried and I am really hungry now to compete after such a long period without any competition.